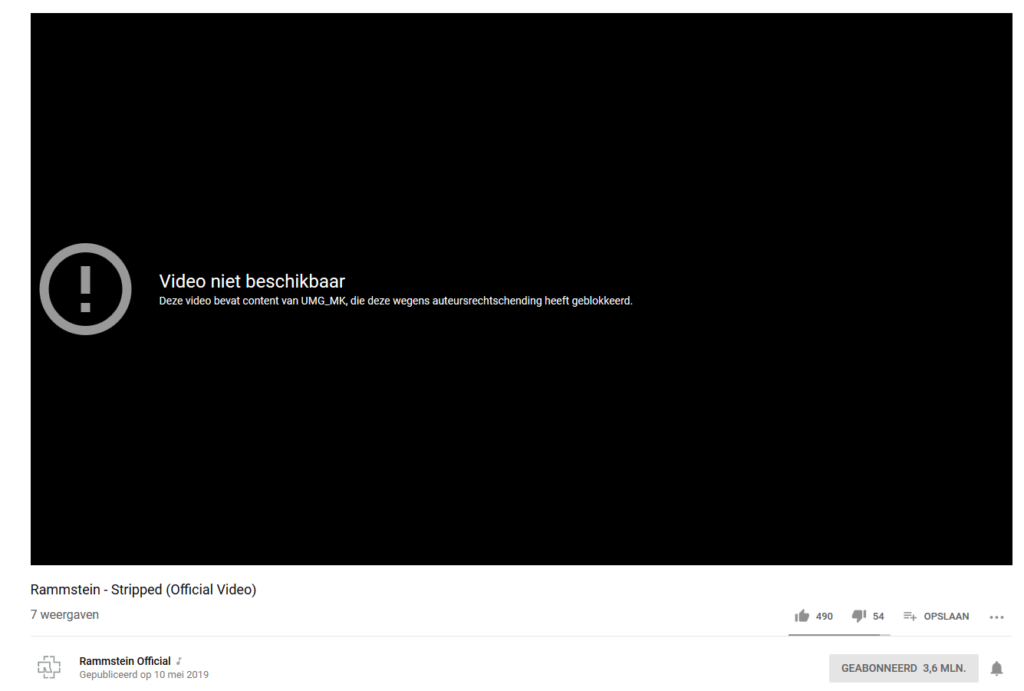 We only have to wait one more week before Rammstein releases their new album. We've already seen two video's from this album.
But finally has Rammstein uploaded one of their more controversial video's from the past onto their youtube account.
They did this together with the making of from that video.
But as you can see above, youtube had almost immediately blocked that video after upload, because of some copyright problems.
So now only the making of is for everyone to see.
Maybe youtube will release the official video for Stripped afterall.
But we think that Rammstein or their management first have to talk to Youtube about this problem.
---
EDIT:
After a couple of hours the video was unblocked and now for everyone to see.