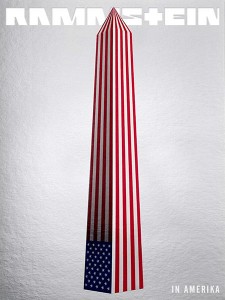 Release date: 25 September 2015
 Disc 1: Live from Madison Square Garden, 12/11/2010
Rammlied4:56
B********4:17
Waidmanns Heil3:59
Keine Lust3:54
Weißes Fleisch4:47
Feuer frei!3:37
Wiener Blut6:03
Frühling in Paris6:03
Ich tu dir weh6:40
Du riechst so gut5:03
Benzin4:44
Links 2-3-44:54
Du hast4:15
Pussy8:50
Sonne5:02
Haifisch6:14
Ich will4:10
Engel7:38
Disc 2
Documentary "Rammstein in Amerika"2:02

1990 – 1993 East Germany
1993 First US trips
1994 Rammstein
1996 Bizzare Festival / USA / Bob Biggs
1996 Support tour with KMFDM
1996 David Lynch / Lost Highway
1997 Du hast / Radio / MTV
1998 Family Values tour
1999 Headliner tours
1999 Mexico / Kiss / Sao Paulo
2001 Pledge Of Allegiance tour & 9/11
2002 Internet / Music-videos / Triple-X
2008 "liebe ist für alle da"
2010 USA – Comeback in triumph

Making of Liebe ist für alle da0:21
Information
In 2010, Rammstein made a triumphant return to the U.S. stage for the first time in 10 years, to headline one sold-out concert at New York City's Madison Square Garden. The venue's more than 18,000 seats were sold out for the one off appearance within 25 minutes of going on sale.
"Rammstein In Amerika" pairs the incendiary Madison Square Garden concert, expertly filmed and recorded in 5.1 surround, with a feature-length documentary film directed by Hannes Rossacher. A 20-minute film about the making of Rammstein's sixth album, "Liebe Ist Für Alle Da", is also included.
The two-hour "Rammstein In Amerika" documentary throws open the band's private archives spanning more than 20 years, including a trove of never-before-seen footage. Originated and personally overseen by Rammstein, the film is a fascinating chronological exploration of the band's history, from the members' shared experience of limited touring and other creative business opportunities behind the Iron Curtain in their native East Germany to bursting onto the world's stage as metal/rock heroes after Germany's reunification.
The film follows Rammstein's first forays into U.S. touring and American music business dealings in the 1990s, their work with David Lynch for the "Lost Highway" soundtrack, global radio and music television success, and international touring, which included the 1999 arrest of two of the band's members in Massachusetts for elements of their stage presentation deemed by local police to be "lewd and lascivious behavior."
The film also goes behind the scenes with Rammstein's retreat from America in the wake of the September 11, 2001 terrorist attacks, before concluding with the band's eventual return to perform in America on November 12, 2010 at Madison Square Garden.
In addition to Rammstein, several well-known American artists, including Iggy Pop, Chad Smith (Red Hot Chili Peppers), Moby, Melissa Auf der Maur, Marilyn Manson, Kiefer Sutherland, Steven Tyler (Aerosmith), Jonathan Davis (Korn), CJ Ramone, Scott Ian (Anthrax), Slipknot, System Of A Down, Kiss and Taylor Momsen, are among the documentary's diverse and insightful participants.
Shot in high definition with 14 cameras and 5.1 surround audio, Rammstein's "Live From Madison Square Garden" concert film shows the band in full creative stride as they command the stage for their roof-raising return to New York. Rammstein's complete performance of 18 songs is captured in the film, clocking in for one hour and 41 minutes of visual and sonic annihilation. Also included is Paul Landers's 20-minute "Making Of Liebe Ist Für Alle Da" documentary, which takes viewers into the studio during Rammstein's November/December 2008 sessions for the band's sixth album in Sonoma, California.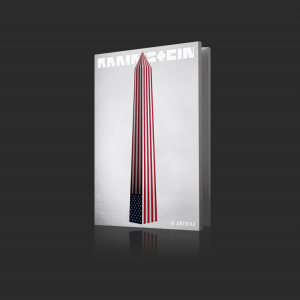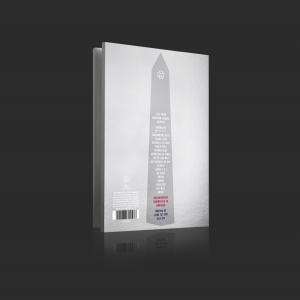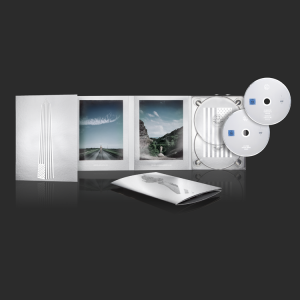 Technical details
Length: 244
Languages: German ans English
Subtitles on documentaries: German, English, French, Spanish, Portuguese, Japanese, Russian
Images: HD 16/9
Sound: 5.1
Available editions
DVD release (10-panel digipack, 2 DVDs, booklet)
Blu-ray release (10-panel digipack, 2 Blu-rays, booklet)
Release dates
The worldwide release date for Rammstein in Amerika is September 25, 2015.
Credits and copyright
Available soon