Our great November title story: The Yukon trip by Till Lindemann and Joey Kelly – you will learn everything about this extreme trip in a six-eye conversation.
Till Lindemann
With the opulent photobook 'Yukon: My Hated Friend', document Rammstein singer Till Lindemann and Kelly Family guitarist as well as extreme sportsman Joey Kelly not only their three-week canoe excursion along the Canadian Yukon River, but also their unusual friendship. METAL HAMMER talked about the exotic adventure, the survival in the wild as well as the creative inspiration potential of such an immediate nature adventure.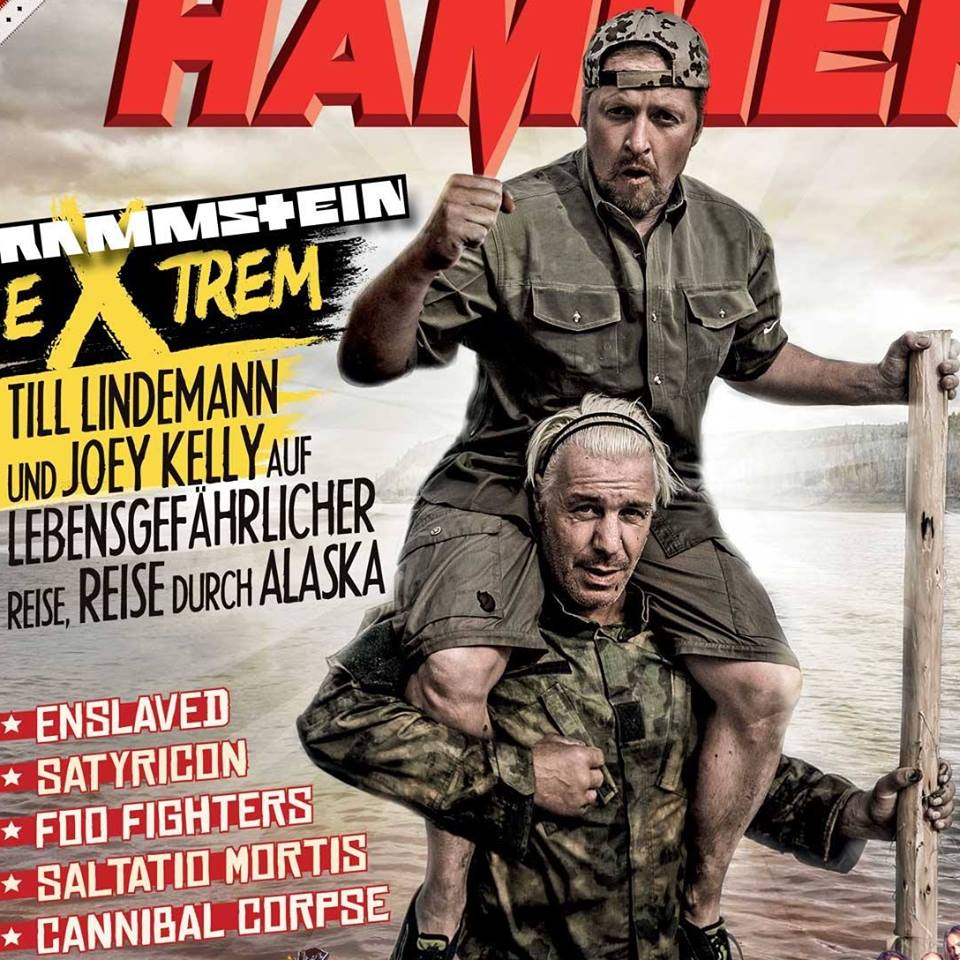 Source: https://www.metal-hammer.de/die-metal-hammer-november-ausgabe-2017-till-lindemann-metallica-trivium-samael-u-v-a-933833/
The november 2017 issue of Metal Hammer will be in the shops from 18 oktober 2017.