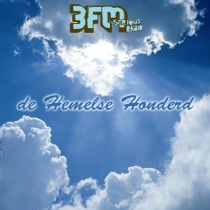 Elk jaar zend Radio 3FM de Hemelse Honderd lijst uit.
Dit is de lijst met de honderd meest hemelse albums bepaald door de luisteraars van 3FM.
Dit jaar heeft Mutter het gered om in deze lijst terecht te komen op nummer 56.
Helaas heeft het Reise Reise album het niet gered om in deze lijst terecht te komen.
En andere Rammstein albums waren zelfs niet beschikbaar in de nominatie ijst.
De top 10 van 2010 is als volgt:
1 – Pearl Jam – Ten
2 – Coldplay – Viva La Vida
3 – Radiohead – O.K. Computer
4 – Coldplay – A Rush Of Blood To The Head
5 – Nirvana – Nevermind
6 – Metallica – Metallica (Black Album)
7 – Editors – An End Has A Start
8 – Michael Jackson – Thriller
9 – Muse – The Resistance
10 – U2 – Joshua Tree
De volledige Hemelse Honderd lijst van 2010 kun je HIER vinden.
Op Hemelvaartsdag hoor je de hele lijst en wordt er tussen 10.00 en 19.00 uur van elke plaat uit de Hemelse Honderd een nummer gedraaid.
Bron: http://www.3fm.nl/